OUR RECOMMENDED CooperVision PRODUCTS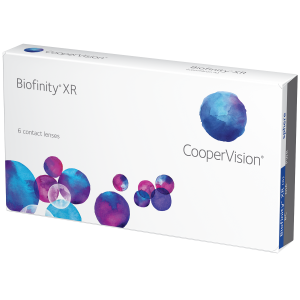 Biofinity® XR
Have an extreme prescription? Thought you couldn't wear contacts? AT A GLANCE Monthly replacement Lenses stay moist and comfortable Naturally wettable so you're less likely to need additional wetting drops Extended Range May Be the Answer Are you nearsighted or farsighted to such a degree that vision correction with contact lenses has been difficult to find? If so, CooperVision Biofinity® XR ...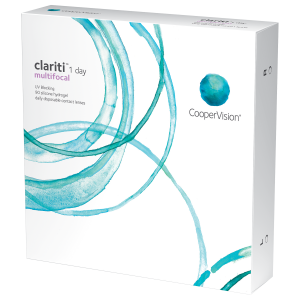 Clariti™ 1-day Multifocal
Correct your presbyopia the healthier way with silicone hydrogel, daily disposable lenses. AT A GLANCE Ease and convenience Whiter, brighter eyes Vision correction for presbyopia—focus close up, far away and in-between Amazing affordability Moisture means comfort UV protection** Oh, happy day. clariti® 1 day multifocal contact lenses from CooperVision® lets you enjoy all the conven ...